Troops to Engineers
About Us
History
Established in 2011, the Troops to Engineers (T2E) Program is a unique program currently offered exclusively at SDSU to student veterans in undergraduate and graduate engineering programs. This program provides specialized career assistance for student veterans seeking to improve their professional development skills, obtain paid internships and secure engineering specific employment upon graduation. T2E is funded by Northrop Grumman and Booz Allen Hamilton to provide our program participants with specialized support opportunities to enhance their journey towards a successful career in their STEM field. T2E is dedicated to our veterans' success and strives to cultivate an environment for academic and professional excellence through our core program values: Community, Ingenuity, Excellence, and Diversity.
Mission
Here at SDSU, we are dedicated to supporting the academic and professional success of student veterans majoring in engineering, computer science, and Management Information Systems. Troops to Engineers mission is to empower these individuals by providing them with unique opportunities for professional growth, networking, and mentorship through partnerships with industry leaders. Through these efforts, we aim to prepare our student veterans to thrive beyond their military experiences and achieve personal and professional success in the field of engineering.
Troops to Engineers Staff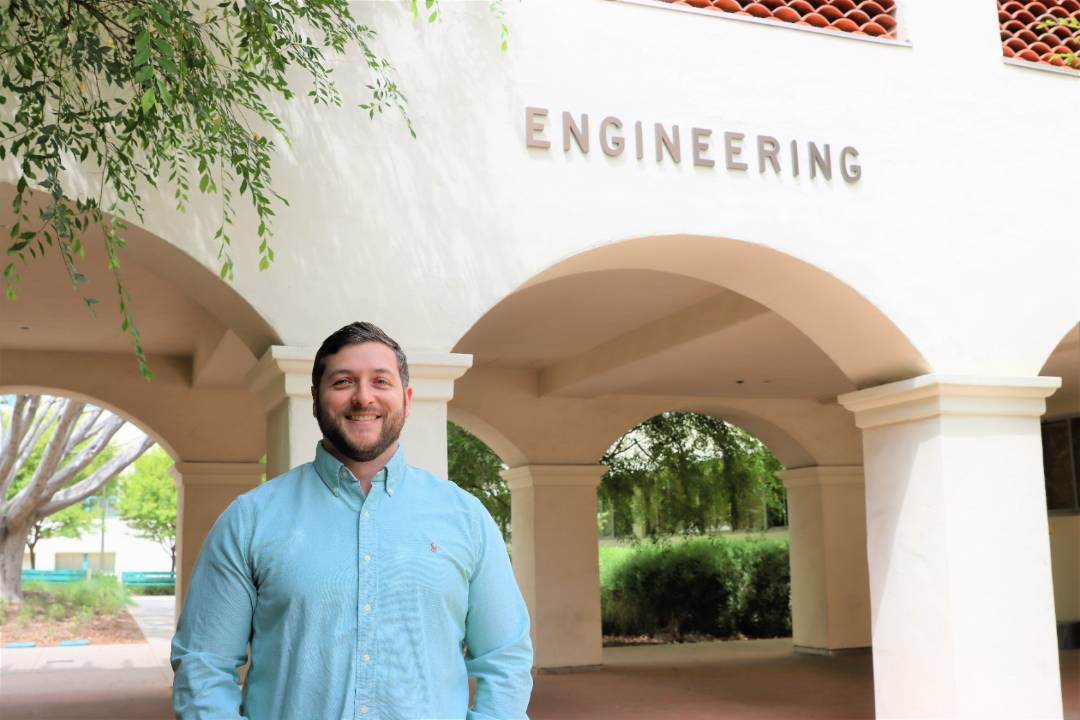 Program Manager/ Coordinator
Joshua Imes
Originally from Virginia Beach, Virginia, Josh comes to SDSU from ViaSat where he served as a government contractor in a Security Analyst role. He holds a Bachelor's Degree in Public Policy and International Relations from the University of Oregon. He also served 7 years in the US Army as an Infantryman.

Josh looks to utilize his experience as a Service Member transitioning to a Civilian career to help jumpstart the careers of student veterans majoring in the Engineering & Computer Science fields.